Business Operations | Program Management | Data-Driven Strategy
I'm passionate about taking on the challenges that matter to my clients
I have over 20 years of experience in managing complex programs and leading high performance teams to success. I've worked at large agencies and tech startups where I've shaped big-picture strategy and executed critical programs. I founded a boutique consulting firm focused on delivering innovative solutions. I'm skilled at building a vision for success and executing strategies the generate quantifiable results.
My expertise is in strategic operational management. I am focused on driving the successful implementation of critical transformational programs, IoT and digital experience programs, and data projects. I am adept at mitigating risk while managing change in fast-paced, highly disruptive business environments.
I launched one of the earliest digital consulting agencies in Seattle. We delivered custom, innovative, and effective solutions that helped our clients realize their vision. We worked collaboratively with them to dramatically increase their success and grow their business. We achieved tangible results by focusing on critical insights and business needs.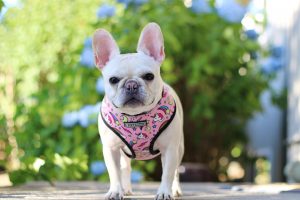 Today, I bring that same level of commitment to my clients. I take a hands-on approach to team leadership and direction. I align my processes and recommendations to strategic the goals and organizational processes for my client. I build strong teams focused on delivering and achieving success, while partnering with my client to achieve their objectives.
I'm originally from Washington and live in Seattle area with my grumpy French bulldog, Penelope. I enjoy photography, read voraciously, and on the weekends I am often found outdoors enjoying the natural beauty the Pacific Northwest offers. I am particularly interested in the intersection of data science and AI in business, and how those tools can be used to improve the operational performance of organizations. I am also very interested in the theory of consciousness and how it applies to people, animals, neural networks, and AGI.